A fun-filled magical story about the legendary guardians– Jack Frost (Chris Pine), the Easter Bunny (Hugh Jackman), Santa Claus, and the Tooth Fairy- together for the first time! When the evil boogeyman Pitch (Jude Law) threatens to take over the world, it's up to our beloved heroes to protect the hopes and dreams of all children. It's a dazzling and heartwarming family film.
From the creators of Ice Age comes the year's funniest, most exhilarating animated adventure. Transported to a magical world, a teenager is recruited to help the "Leafmen" save their world and ours from evil forest warriors. The whole family will love the astonishing animation and the all-star voice cast, which includes Amanda Seyfried, Beyoncé Knowles, Colin Farrell & Steven Tyler!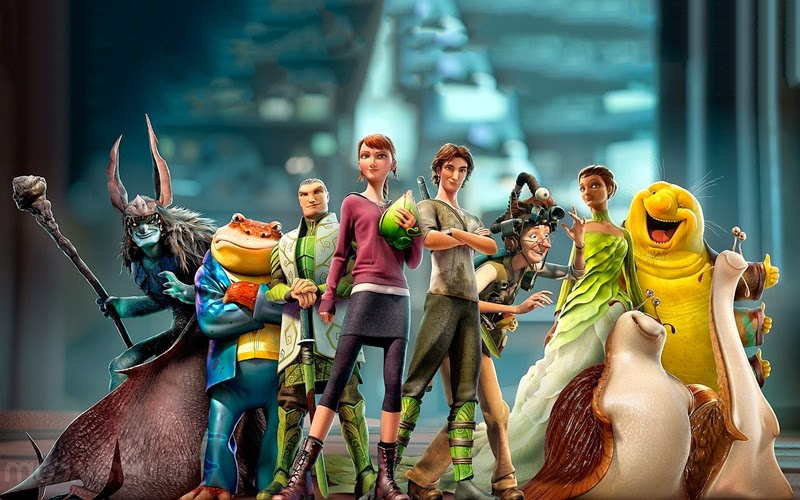 directed by Hayao Miyazaki and produced by Studio Ghibli. The movie tells the story of Chihiro Ogino, a sullen ten-year-old girl who, while moving to a new neighborhood, enters the spirit world. After her parents are transformed into pigs by the witch Yubaba, Chihiro takes a job working in Yubaba's bathhouse to find a way to free herself and her parents and return to the human world.
Santa and his elite elf team use spy-like stunts to deliver billions of presents to all the world's children in one incredible night. So what does it mean if only one child gets left without a present? Everything! Now it is up to Santa's youngest son Arthur to fix this slip up and make good on the promise of Christmas. With the help of retired Grand Santa and a rebellious young elf, Arthur's on a last-second ride to give the final gift and bring wonder back to the holiday season. Deck the halls with thrills, excitement and fun in this instant Christmas classic
On Christmas Eve, three homeless people living on the streets of Tokyo find a newborn baby among the trash and set out to find its parents.